Chitlang is a small village that lies to the south of Chandragiri hill in the district of  Makwanpur especially famous for Organic Village resort and goat farms. Chitlang is an emerging destination for hiking and overnight stays.
              However, people love to spend their night at Markhu village. Located in the southwestern side of Indrasarowar lake. Markhu offers a beautiful view of the lake and nearby hills. Away from the babel and rush of Kathmandu valley. This adventure can be a truly amazing experience to embrace in a short time.
When we go to Chitlang, we will see Organic Village Resort, which is the main attraction the of village . Here, trees are planted in amazingly organized manner as if they form grid of straight lines.
This resort is the main tourist destination. You can stay there in tents.You get to enjoy typical Nepali culture, food, local home made alcohols, and above all immense gratitude.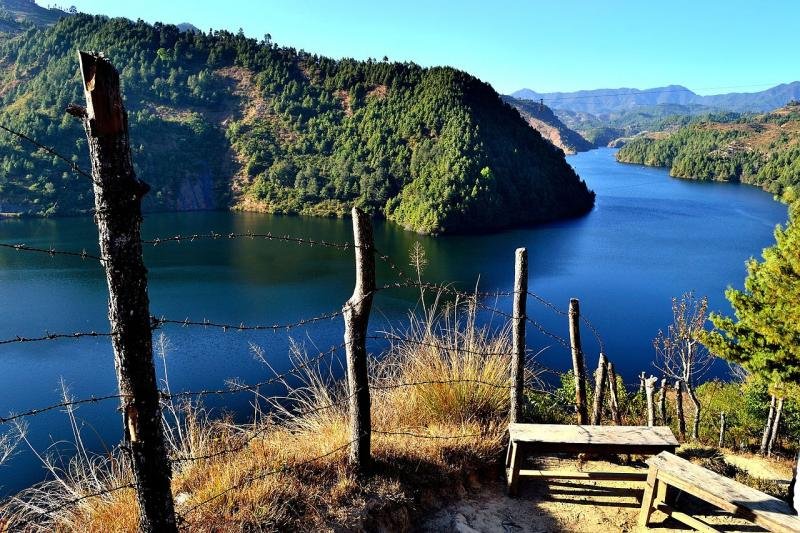 Goat farm is also a major attraction of Chitlang village. When we reach there we can get fun by eating goat cheese and this can be a reason that people are attracted there. Rather this goat cheese is pretty expensive and demanded tickets entry as well.
When we headed towards the south of the village to Markhu. We will reach to the Bhairav temple.The view from this trail is the best you can experience throughout your journey. Walking further, you will reach the village of Markhu festooned by the beauty the of lake, colorful boats, landscape and the houses themselves.
You can enjoy the amazing landscape around the lake and can even steer the boat by yourself for some time. You can also go to Khulekhani dam and can enjoy the beautiful view of lake.I am sure you will enjoy it alot.
MAP:
You may also prefer to know about : Chandragiri Hills